Welcome to Suds!
WHO WE ARE:
At Suds Clothing Care Group, we are more than just a laundry and dry cleaning company. With 20 years of experience, we have become a trusted name in the Philippine laundry industry. Our core value is caring for our clients, not just their garments. We believe in cultivating a culture of care within our company.
Pioneers in Wet Cleaning:
We take pride in being pioneers in wet cleaning, a revolutionary method of garment care. Through our brand, Reviva Luxury Garment Care, and our partnership with Kreussler & Co. GmbH of Germany, the inventors of this method, we have introduced sustainable garment cleaning to the country. Wet cleaning replaces traditional dry cleaning by using water and special chemicals to clean dry-clean-only fabrics effectively.
Retail Laundry and Franchising:
Starting as a small retail laundry store in Dasmarinas, Cavite in 2003, Suds has grown to become one of the largest laundry and dry cleaning names in the Philippines. Through our franchising model, we have expanded our reach nationwide, currently operating 48 stores and counting. Suds Go Cleaners, our innovative store concept, features internet-connected, industrial-grade washers and dryers, ensuring efficiency and convenience for our customers.
Industrial Laundry Services:
Under our subsidiary, Aquion Inc., we provide top-notch industrial laundry services to a wide range of clients, including prestigious establishments such as Makati Medical Center and Nestle Philippines. Our Aquion facilities in Cabuyao, Laguna, and Silang, Cavite, cater to different client needs. The Silang facility, equipped with a continuous batch washer (tunnel) system, will serve both hospital and non-hospital clients separately, while our Cabuyao plant specializes in our high-hygiene line for food industry clients.
Join our Team: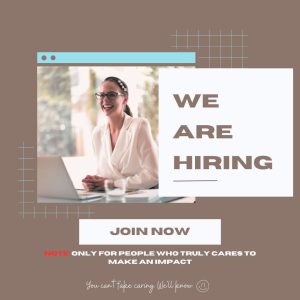 As Suds Clothing Care Group continues to grow, we are always seeking talented individuals to join our team. If you are looking for an exciting opportunity in the laundry industry, we invite you to be a part of our success story. Join us in delivering exceptional laundry and garment care services while promoting sustainability and innovation.
Cultivating a Culture of Care:
We understand that each garment holds a special place in our clients' lives. Whether it's a cherished outfit, a delicate piece of clothing, or a uniform representing their professional identity, we recognize the value and emotional connection associated with these garments. That's why we have nurtured a culture of care within our company. When you choose Suds Clothing Care Group, you can expect a personalized and attentive approach.
Commitment to Client Satisfaction:
We take pride in building strong relationships with our clients based on trust, reliability, and exceptional service. Our goal is to exceed your expectations and provide you with an experience that leaves you feeling valued and satisfied.
At Suds Clothing Care Group, caring is at the heart of everything we do. Experience the difference of a company that truly values and cares for its clients, and join us on our journey of providing exceptional laundry and garment care services.
Hiring Process:
Let's save both our time, shall we?
If you are truly interested, we'd love to hear from you . . .